When:
Saturday, December 7, 2019, - Sunday, December 8, 2019,
- All Day
Location:
East Midwood Jewish Center
Join us for the installation of Rabbi Sam Levine.
Installation Shabbat & Luncheon: Saturday, December 7
All-Ages Celebration (music, dancing, dinner): Sunday, December 8, 4:00 pm
Sponsorship: 718.338.2800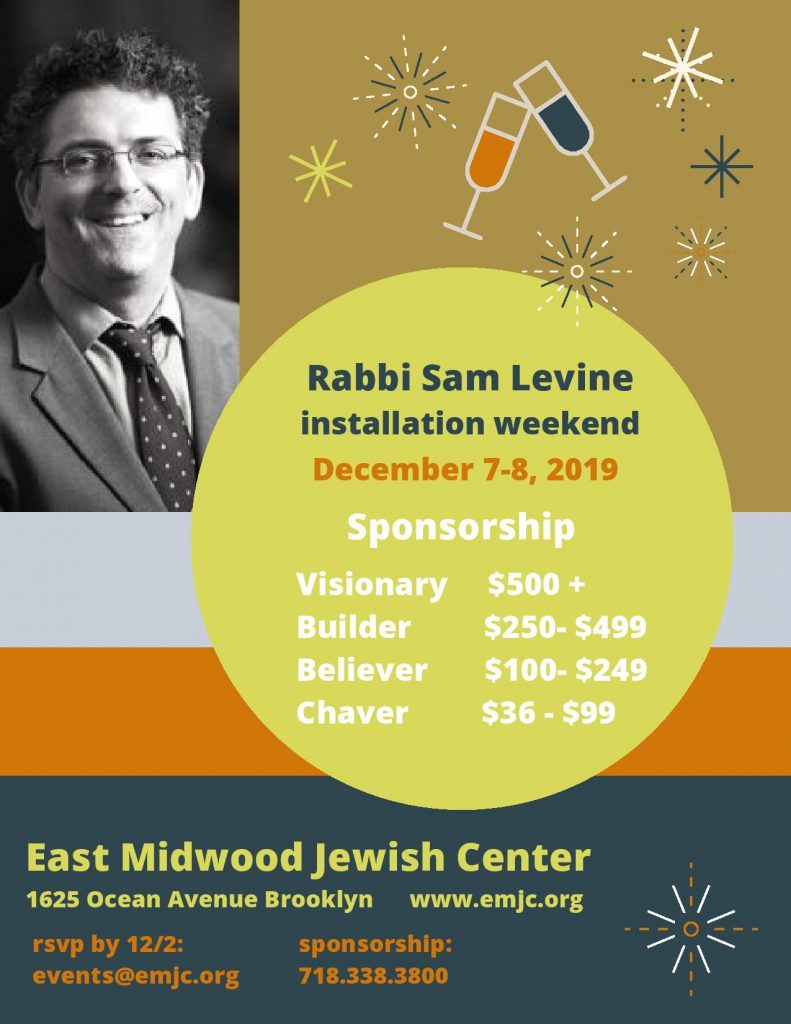 This button will take you to our Square store. Scroll down to the Donations section and please type the amount you would like to donate, underneath the "Other" listing. At checkout, please note the level of Sponsorship.