When:
Monday, November 19, 2018,
6:00 pm - 8:00 pm
Location:
East Midwood Jewish Center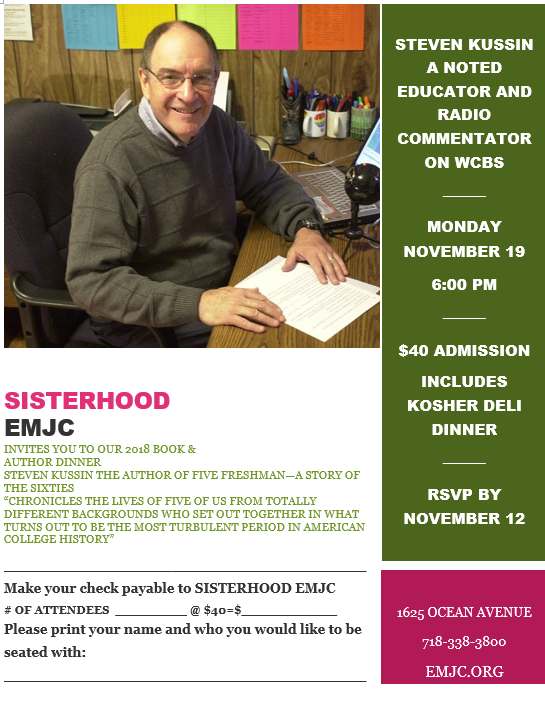 2018 Book & Author Dinner with Steven Kussin, Noted Educator, WCBS Radio Commentator, and author of Five Freshman: A Story of The Sixties.
Presented by The Sisterhood
Monday, November 19, 6:00 pm:  Please RSVP by Monday, November 12th with $40 payment per person.  Checks can be mailed or dropped off for Sisterhood in the office.