When:
Tuesday, February 5, 2019,
12:00 pm - 1:15 pm
Location:
East Midwood Jewish Center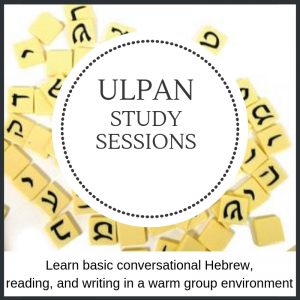 Want to Learn Hebrew?  Try Ulpan.
Ulpan is an immersive approach to learning Hebrew. The Ulpan approach is עברית בעברית, "Hebrew in Hebrew."
This is an active, hands-on approach towards basic conversational Hebrew, reading and writing.  We learn slang, listen to songs and dialogues, study texts, and play games in Hebrew.
Study sessions will take place on Tuesdays (11:00 am to 12:15 pm) on 1/8, 1/15, 1/22, 1/29, 2/5, 2/12, 2/26, 3/5, 3/12, 3/19, 3/26. $165. Call the office 718.338.3800 or email office@emjc.org for more information.
To purchase your tickets via credit card, visit our Square store: https://squareup.com/store/emjc/item/ulpan-study-sessions or bring cash or a check to EMJC on the date of your class.