Got Kids? Discover Room J at EMJC
Room J is a place for children to develop their connections to Judaism. We fuse ancient traditions with contemporary learning and openness.  Our youth and family programs provide a stimulating foundation for discovering and interpreting Jewish ideas, nurturing Jewish identity, acting compassionately, and encouraging spiritual discovery.  We give attentive guidance to every kind of learner and warmly welcome all kinds of families.
We offer Hebrew school, bar/bat mitzvah preparation, Shabbat gatherings for prayer and learning (and eating!), family programs, holiday celebrations, new-learners opportunities, social events, and community service/social action activities. We also have a gym and pool.
Contact roomj@emjc.org for more information.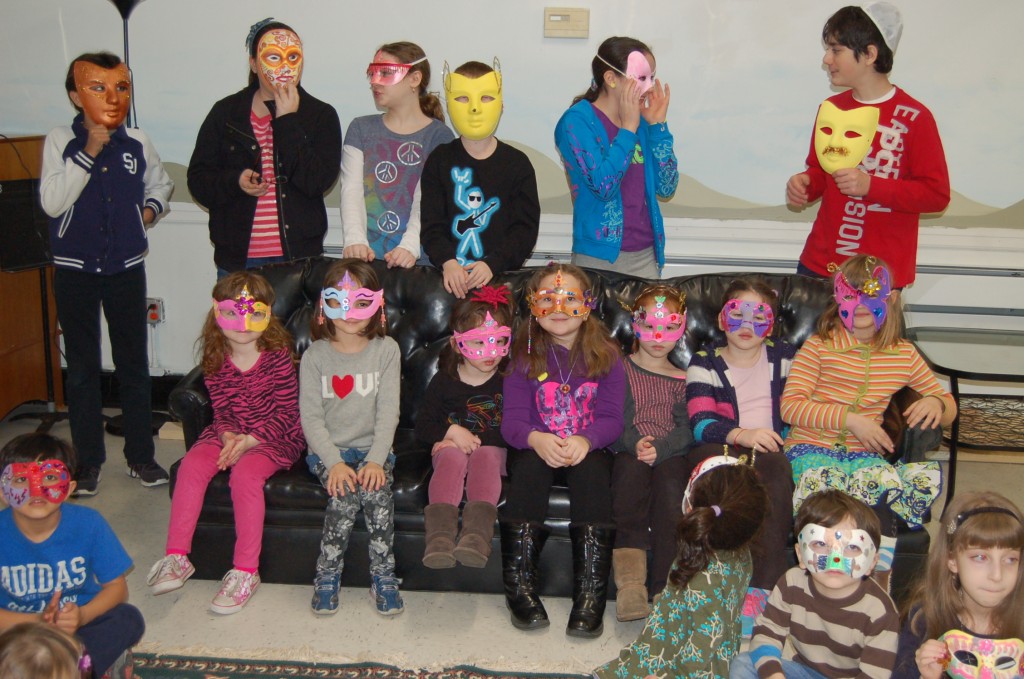 We're the only after-school program in Brooklyn to receive the United Synagogue of Conservative Judaism's Framework for Excellence Award!
Schedule of Classes
Ages 5 to 9 – Hebrew school – Sunday 9:30 – 11:15am
Ages 9 to 13  – Hebrew school Sunday 9:30am – 12:30pm & Tuesday 3:30pm – 6:00pm 
Our Room J Hebrew school partners a Judaic curriculum with exploration and creativity. We emphasize Jewish community, knowledge, and commitment. We guide our students to think for themselves about the intersection of Judaism and their lives. Small-group learning is hands-on; we believe understanding best comes through doing, by translating words into action. Room J students draw, build, cook, sing, act, sew, paint, dance, and debate. They sometimes make a big mess – and that's great!
Come Make a Joyful Noise at Our Monthly Shabbat-a-BimBom
On the first Friday of each month we celebrate Shabbat-a-BimBom, a boisterous Shabbat service geared towards tots and their siblings.  Hosted by Education Director Audrey Korelstein and Cantor Sam Levine, we welcome Shabbat with song and movement in a kid-friendly way.  Shabbat-a-BimBom is followed by a lively dinner that features a tastes-like-home kosher meal cooked in our synagogue kitchen that pleases both adults and kids.  Add in the company of other parents, grandparents, family members, and friends and a great evening is guaranteed.
Everyone is welcome to join us at the service. Dinner reservations are required.
Shabbat Katan
Shabbat Katan is for kids and their families and meets twice monthly on Shabbat mornings at 11:00 am. We enjoy singing, guitar playing, story telling, games, dancing, prayers and more, followed by kiddush and Adom Olam! Shabbat Katan is free and open to all.