From weddings and life-cycle events to private gatherings, business functions and lectures, EMJC's historic and stunning facilities provide an exceptional setting for all kinds of special occasions and events.
We are pleased to offer spectacular facilities for weddings, including EMJC's landmark main sanctuary, kosher catering kitchen, Grand Ballroom and Regency Room.
Consider our gorgeous sanctuary and two ballrooms for $4,500. Individual space usage fees are as follows:
Main Sanctuary: $1,750
Regency Room: $1,000
Grand Ballroom: $2,500
Regency Room and Grand Ballroom: $3,000
The Rabbi Aaron Pomerantz Beth Hamidrash, suitable for a small wedding ceremony, is available for $600.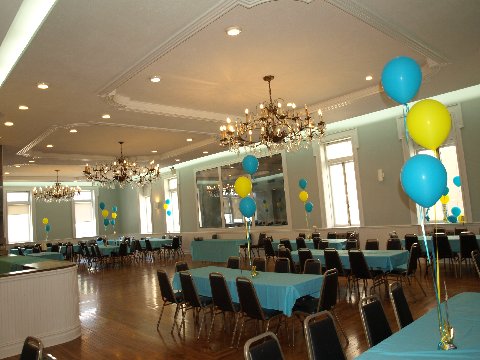 For other space usage, please contact info@emjc.org for more details.