When:
Friday, January 26, 2024,
6:00 pm - 7:30 pm
Location:
East Midwood Jewish Center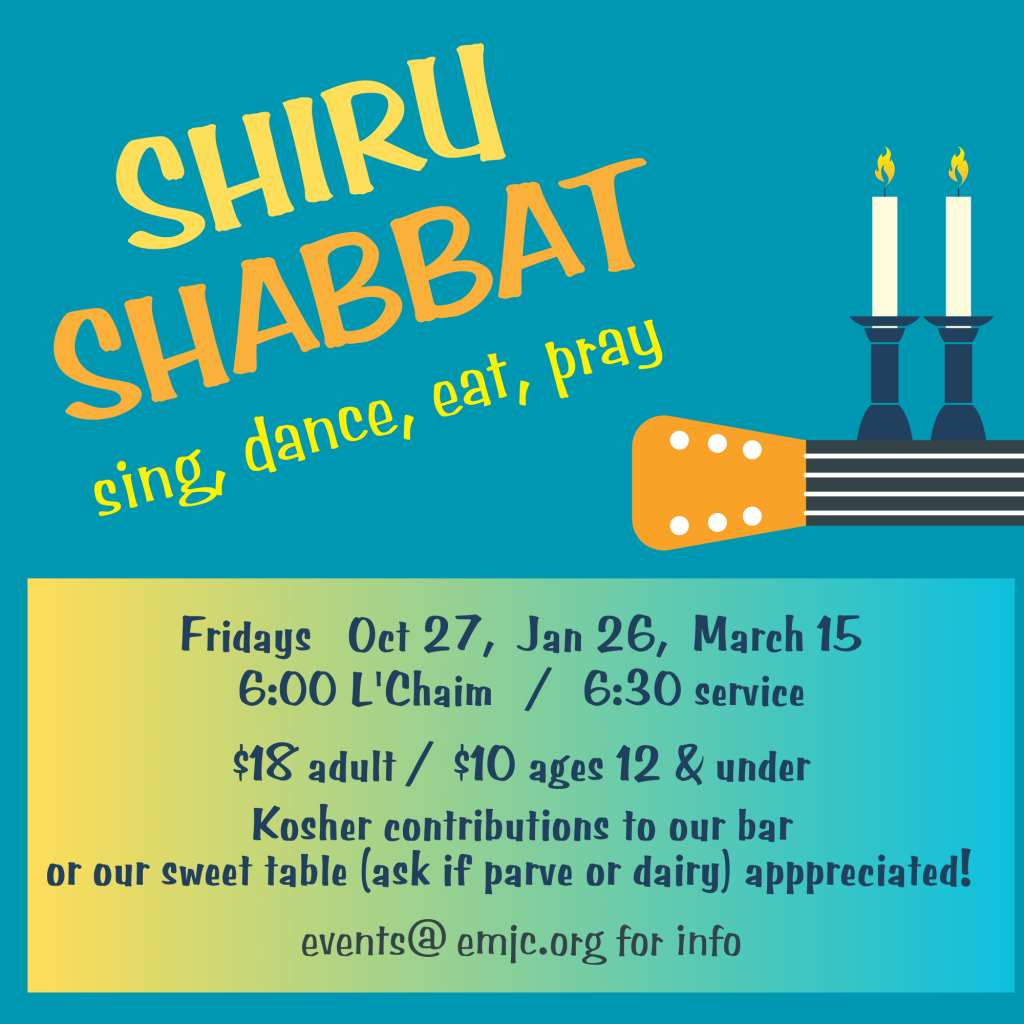 Shiru Shabbat
Fridays October 27, January 26, March 15
$18 adult
$10 ages 12 & under
Shiru Shabbat lets all of us come together to celebrate, sing, eat, pray — maybe even dance!
Come at 6 pm for a drink and mingle L'Chaim. Rabbi Sam will then lead a Kabbalat Shabbat service full of singing and ruach (spirit). We'll eat and then sing some more.
To keep things affordable, we'll serve a light vegetarian buffet dinner with appealing kid and adult selections. To supplement, please bring a kosher contribution for our bar or dessert table.
Join us for the first Shiru Shabbat this Friday, Oct. 27. Two others are in the works. From there, who knows!
Each event is $18 ($10 for kids under 12).
Register on ShulCloud.  If you're able to help with set-up, serving or clean-up, please contact Shira Stone shira623@gmail.com
No returns.