Room J@EMJC is a place for children to discover and develop their connections to Judaism. We fuse ancient traditions with contemporary learning and openness.  Our youth and family programs provide a stimulating foundation for exploring and interpreting Jewish ideas, nurturing Judaic identity, acting responsibly, and for encouraging lasting commitments to spiritual discovery.  Room J @EMJC partners a lively Judaic curriculum with exploration and creativity. We give attentive guidance to every kind of learner and warmly welcome all families.
Hebrew School
Awarded the United Synagogue of Conservative Judaism's Framework for Excellence, Room J meets the needs of its students in a one- room schoolhouse setting.
Our small group learning includes an all-group prayer service, Hebrew reading in small groups, community discussion about the weekly Torah portion, a focus on a topic that could draw from an upcoming holiday, an ethical question or perhaps a story and a song session with Cantor Levine. Students also spend time at the art table.
In one recent session, students made "Shabbat treasure chests" out of cigar boxes. As part of their learning about Shabbat, kids made candlestick holders, spice boxes, challah covers and yads. The boxes also included student copies of Shabbat prayers. The kids later added Kiddush cups and Havdallah candles to their chests.
We welcome all affiliations, back grounds, and all kinds of families. We offer after-school and Sunday classes, bar/bat mitzvah preparation, Friday evening Shabbat gatherings, family programs, holiday celebrations, new-learner programs, social events, and community service/social action activities.
2022-2023 session will begin on Sunday, Sept. 11 (ages 5-13). For more information contact roomj@emjc.org. Check out our latest brochure here.
WZ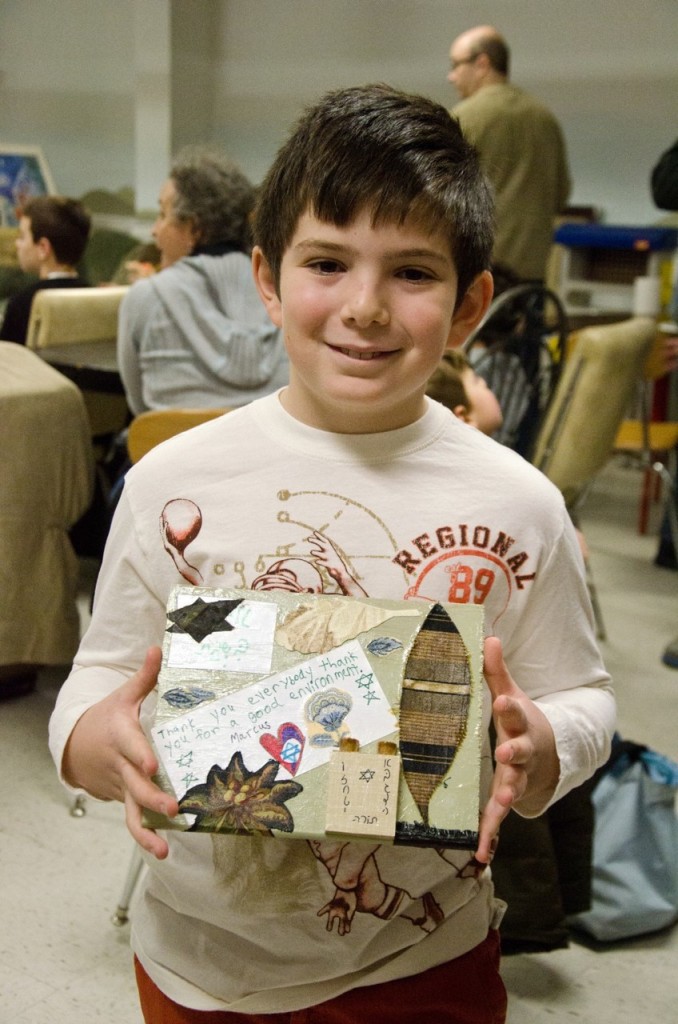 Photo credit: Photo by Jess Wolk
Shabbat-a-Bim-Bom
A monthly Friday evening Shabbat service and celebration for kids and their adults.
Join Rabbi Cantor Sam Levine and Education Director Audrey Korelstein for a lively Shabbat service followed by a kid-pleasing, adult appealing dinner served with play fun and friendly conversation.
Services begin at 6:30pm in the Little Tent Family room downstairs. Click on our 2016-2017 schedule below for more information.
Shabbat Katan
Join our tot-shabbat tefilah circle, shabbat mornings at 11:00 am, healthy snacks and kiddush following. Check our calendar for more information.